I'VE OFFICIALY TRICKED 100 SCHMUCKS INTO FOLLOWING ME!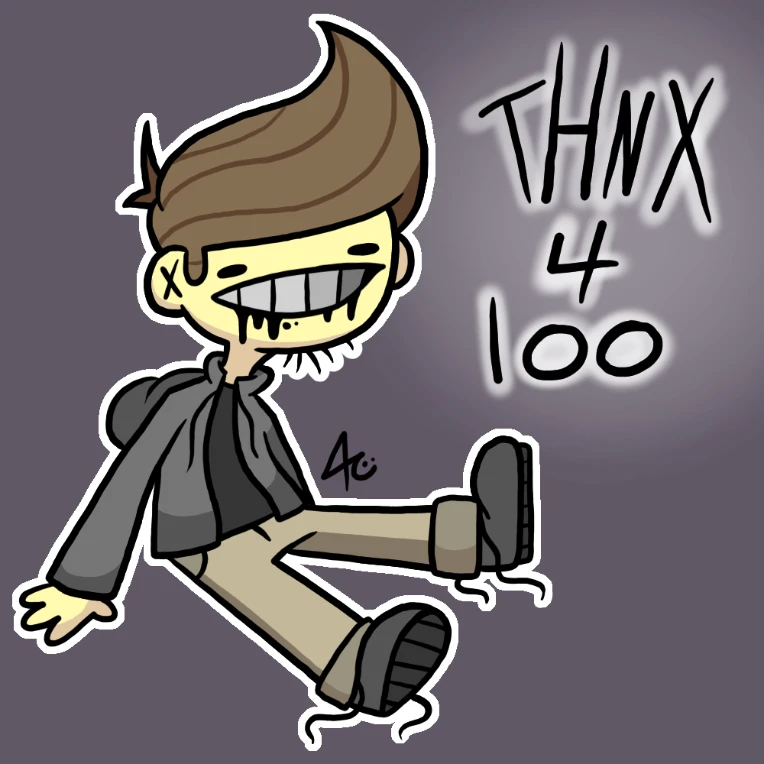 Newgrounds just randomly popped off for me out of nowhere and I've been having a blast posting stuff to it, and I've gotten a tiny following on here from it so that's pretty wacky. Would have loved to celebrate by posting something big but I've been way too busy to work consistently on personal projects. But I can still show a handful of stuff that is in the works.
(There is a 90% chance most of this never gets released, so don't jump out of your chair with absolute joy)
Sludge (untitled game)
Sludge is planned to be a chaotic arena arcade game (possibly a roguelike) where you play as the only janitors left in the world and have to clean the endless piles of tar and oil.
(concept art)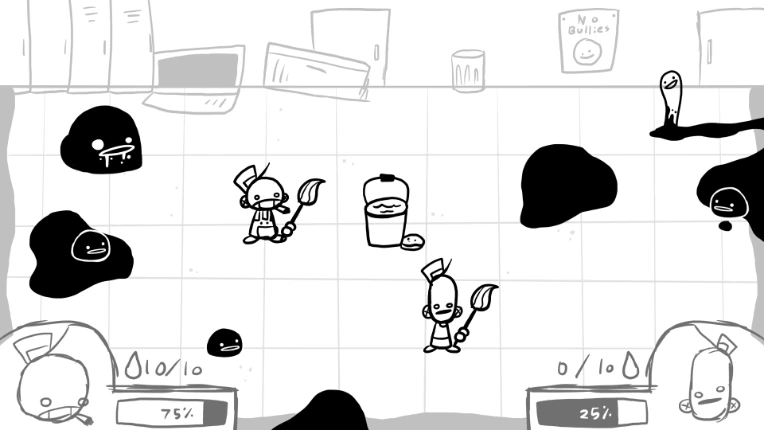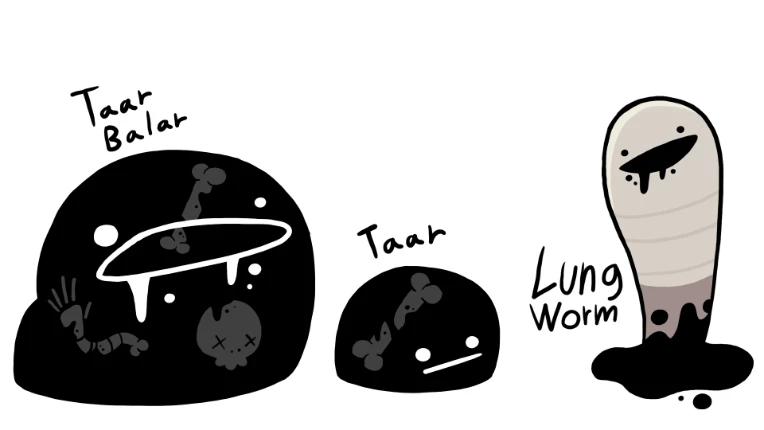 Development has only recently started so I'm not completely sure if the game "works" from a gameplay perspective. The game is intended to be a co-op experience but will not have any downsides if you decide to play alone. Currently the game is planned to be based completely on melee combat, VERY similar to how nuclear throne handles it.
I'm keeping it pretty vague because again, I'm not sure about my ability to finish it but I'm fine with the challenge. If I do end up finishing it then don't expect anything until summer.
(current work done, all prototype art)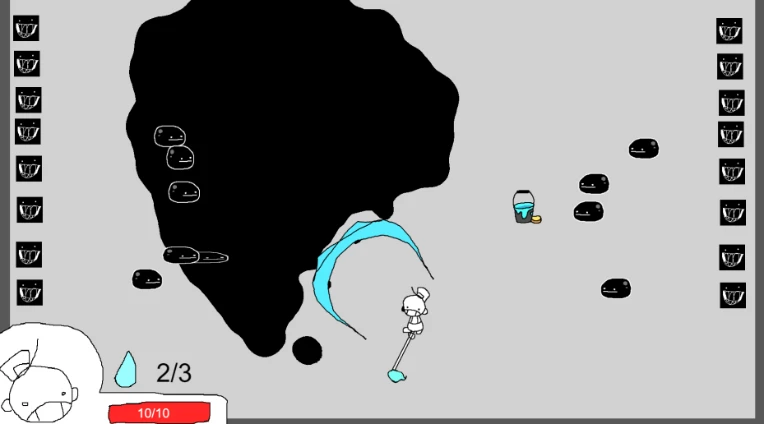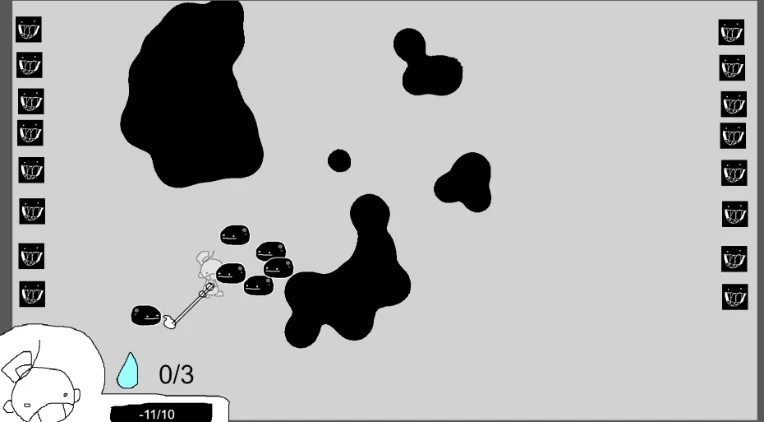 One of the main mechanic is that the majority of enemies produce sludge in some way, if there's to much sludge on screen the building you are in will start to fall apart. if you don't clean it up fast enough then sucks to suck, you die :)
The only way to clean it up however is by knocking into a water bucket, giving you 3 cleaning swings. BUT the main kicker being that getting water on your mop also increase your range and damage, so you can be risky and use it to kill enemies instead. But advanced player can try and lore enemies on top of sludge, killing two birds with one stone.
PVZ New Dayz (Working Title)
This game has a lot more done than the previously mentioned but is not being activity worked on and is in limbo indefinitely. Mostly stopped from me not knowing how to make the spawning feel the same as the original games. Just a run of the mill fan game, may not even get posted of Newgrounds if it is ever finished, we'll just have to wait and see. I'm waiting on some people to finish music but if you can make good stuff then I could use some more :)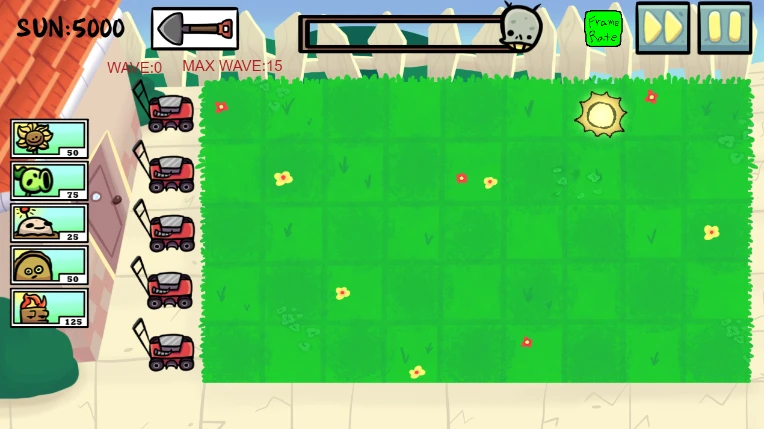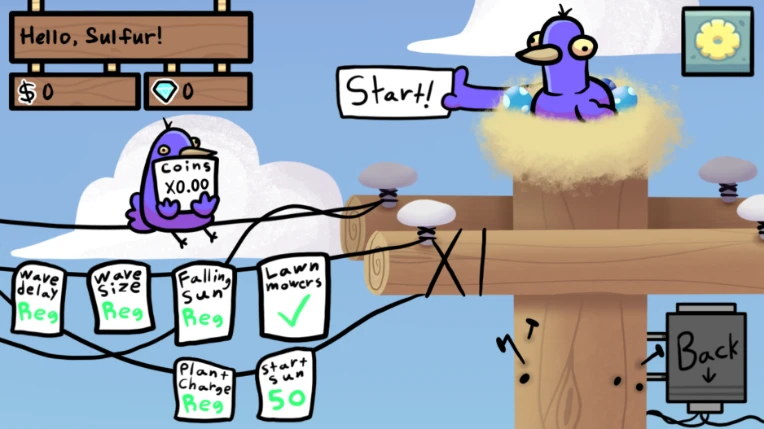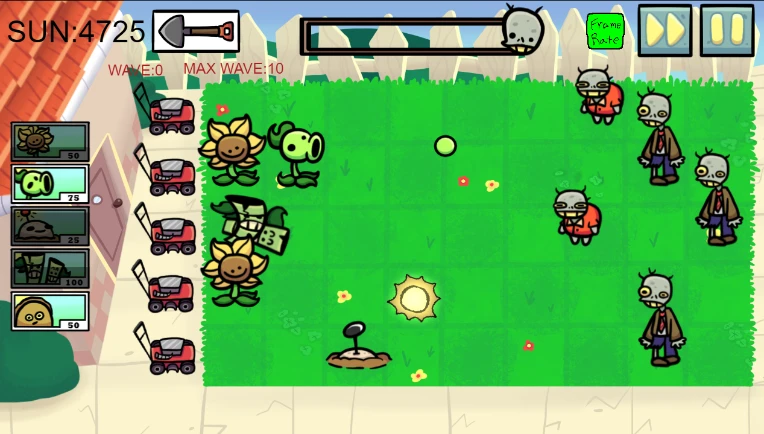 Okay that's it, see you never